Whether you're relocating for a job or to be closer to family, the process of moving from one state to another can be expensive. To keep your expenses within reason, it's always wise to plan and create a moving budget. The following are just a few of the expenses to keep in mind as you plan a long-distance move, along with some tips on how to reduce your moving costs.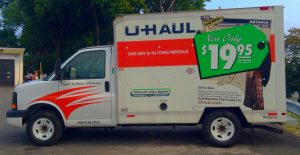 Renting a Truck vs. Hiring Movers
If you're planning a DIY move, be aware that truck rentals are expensive when you cross state lines. Some truck rental companies charge by the day and then they request additional funds for mileage. This could mean that you'll end up spending hundreds of dollars just to transport your belongings. You might be able to negotiate a lower rate by establishing a fixed rate for a set number of days.
Alternatively, you might want to consider hiring long distance movers. Instead of paying to rent a truck, you can play a little extra to have professionals do all the hard work of transporting your goods for you. Interstate moving companies have all the necessary equipment to safely and efficiently move your things, and you'll be spared the headache and stress of trying to drive a huge moving truck. For the best rates when hiring movers, try to move during the off-season (October-April) and be flexible about your delivery date.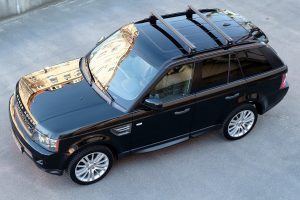 Automobile-Related Expenses
Moving to a new state means you'll incur car-related expenses as well. In addition to the gas and wear-and-tear on your vehicle during the move itself, you'll also be forced to register your vehicle and order a new driver's license. Most states require that these items be taken care of within a designated time. The expenses involved in registering your car in a new state can soar into the hundreds depending on where you're moving. Though there's not much you can do about the expense of licensing and registration, you might want to consider having your car shipped to its destination. Sometimes the expense of gas, oil changes, and hotel nights is more expensive than flying and having your car separately transported.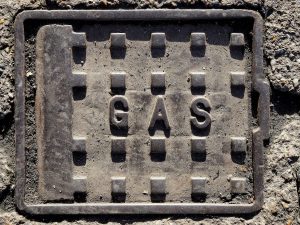 Transfer of Utilities
If your new state does not have the same electric company, cable company and phone company that your old state had, you could find yourself paying a brand-new utility deposit to turn on these services. The average utility deposit is $200. You may be able to negotiate a lower utility rate if you can show the new utility company that you have paid past bills in a timely fashion.
Boxes and Packing Materials
Your boxes and your packing materials can get expensive. Just one box can cost you $2 to $5, and you'll probably need dozens to get everything packed. Plus, you'll also need bubble wrap, moving tape, plastic wrap, and packing paper to ensure all your things are adequately protected. To save on packing supplies, try to get old boxes from your local grocery store or beg used boxes off family and friends. If you're hiring a moving company, they'll likely throw in free boxes to sweeten the deal.
These are just a few moving-related costs that you'll need to consider as you plan your move. Remember, there's almost always a way to reduce moving expenses with a bit of planning ahead. For additional moving tips, be sure to check out the Facebook blog from our moving partners at Great Guys.